M&H Valve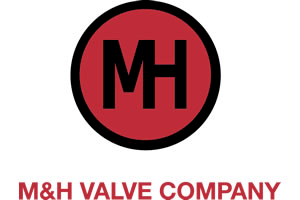 Location: Anniston, Alabama
Address: 605 West 23rd Street
Anniston, AL 36201
Phone: 256-237-3521
Founded: 1862
Acquired: 1984
Capital Improvements: $54.9 million since 1997
Environmental Sustainability: 17,500 tons of scrap material recycled annually into finished products
About M&H Valve
Located in Anniston, Ala., M&H Valve Company is a world-class manufacturer of water and wastewater materials including fire hydrants, resilient wedge gate valves, butterfly valves and check valves. Since 1854 M&H has developed a reputation for excellence and dependability. Our extensive facilities and innovative technologies have made us a business and community leader. From state of the art environmental upgrades to advanced training initiatives and community outreach, we're working every day to make sure that M&H is the best in the business.
We manufacture a wide range of products for water distribution systems and water and wastewater treatment plants. From our famous 129 hydrants to our versatile Butterfly and Check valves, we make products conforming to AWWA, NSF, UL and FM requirements and many varying specifications. As a result, we have customers from across the country, and the world, that rely on M&H to meet their specific needs. It is by filling these needs in a manner that is both courteous and efficient that M&H has become the industry leader you see today.
As a leader, we're always looking to get better. Since 1990, we've made several multi-million dollar high-tech upgrades to our foundry, machine shop, lab, pollution control, quality control and safety measures. As we move toward the future, M&H continues to look for opportunities to improve existing products and develop new ones. Through constant monitoring and improvements to health, safety and environmental regulations, we're making sure that nothing keeps us from giving you our very best.
Awards and Recognition
As an industry leader for many years, we have a long history of positive recognition from both our peers and our customers. You can see our complete list of awards and accolades displayed below.
2006 Industry of the Year for Safety

Presented the 2006 Industry of the Year for Safety Award by the Calhoun County Chamber of Commerce.