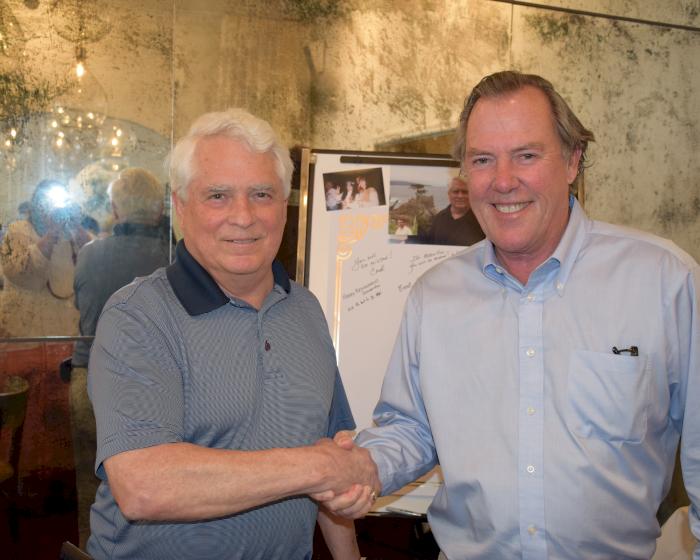 Photo: Pictured L-R: Jim Hansen and Phillip McWane
McWane Coal Sales General Manager Jim Hansen is retiring after 29 years of service so the team got together to share "Jim" stories and share a few laughs. He has been a valuable member of the team for over two decades managing our timber properties, coal properties and Empire Coke Company before it closed.  Hamp Tanner will be taking over the timber/coal management after Jim's departure.

We wish Jim a long and happy retirement!