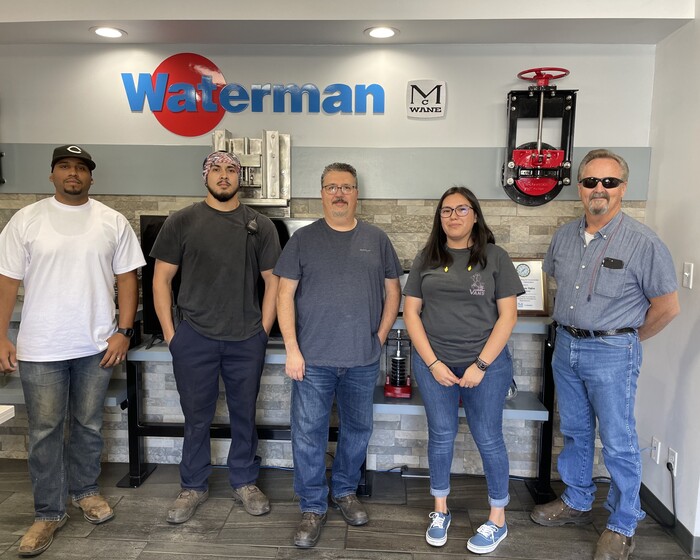 Congratulations to the winners of the 2022 McWane Ergo Cup! This year's field of projects was excellent, which made it difficult for our group of outside judges pick a winner. First, congratulations to Waterman, from the valve and hydrant group for winning 1st place. Their Rotary Weld Fixture was well received, and the employee testimonial was fantastic. Clow Valve Foundry's Pattern Picker came in a close second.
Rounding out the awards were Kennedy Valve's Hoist Changeout device for the project with the best overall risk reduction and Amerex's PEX Collar Rework project for most innovative.
Be sure to read about Waterman's SS-250 Frame and Slide Weldment Project and why this ergo solution stood out among its peers in the upcoming issue of McWane magazine.​​​​​​​
Thank you to all the entrants for their time and effort to continually working to improve McWane employees' working conditions. Thank you again to the judges who provided such positive feedback on both the individual projects as well as the overall ergonomic program that McWane companies have built. And one final congratulations to the winners.