Anaco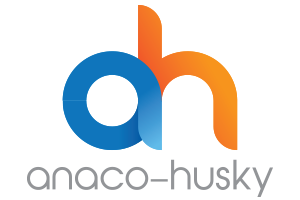 Location: Corona, California
Address: 1001 El Camino Ave.
Corona, CA 92879
Phone: 951-372-2732
About Anaco
For customers searching for strength, consistency and quality, Anaco is the answer. Our state-of-the-art manufacturing facilities produce a wide range of specialty couplings and gaskets. From our heavy duty, high performance Husky 4000 coupling to the Anaco no-hub coupling, we make products of varying strengths and sizes for customers across the nation. What doesn't vary is our quality. Where other companies may cut corners in their production, here at Anaco we've made a capital investment to create a safe and modernized business that will last for years to come. When it comes to Anaco, we strive for perfection.
Located on the sunny streets of Corona, California, Anaco is recognized as the premier manufacturer of stainless steel couplings and service weight gaskets in the United States. Our comprehensive facilities and innovative technologies have helped make us an economic and community leader. From environmental responsibility to employee training and community outreach, we do it all.
Each step in our manufacturing process is monitored with precision testing equipment, ensuring that every part we manufacture is worthy of the Anaco name. Anaco manufactures products that are simply better than those of our competitors. Only Husky high-performance heavy duty couplings can provide the safety and security demanded by today's more challenging high-profile projects, such as hospitals, schools, universities, high-rise buildings and sports stadiums.
Our products are engineered to last the lifetime of a project and have been engineered to withstand the physical, temporal and chemical challenges that confront a modern building. This is part of our history of excellence that we strive to maintain on a daily basis. By manufacturing all parts of the couplings in-house, total quality control can be maintained and a superior product can be produced. Our products are 100 percent made in America and field-proven for over 30 years. That's what sets Anaco apart from all the rest.
Awards and Recognition
As an industry leader for many years, we have a long history of positive recognition from both our peers and our customers. You can see our complete list of awards and accolades displayed below.
2018 Pollution Prevention Challenge - "Why Didn't I Think of That" Award - Anaco/Clow Corona - Non-RCRA Hazardous Waste Bulk Management

2017 Outstanding Environmental Progress — Fabrication

The following factors are considered in the selection process for the current calendar year using the previous calendar year as the baseline:

Progress on successful completion of audit and other corrective actions
Improvements in overall compliance status
Improvements in relationship with regulators (local, state and federal)
Changes in quality and amount of resources applied to environmental management

2015 Most Improved TRIR Rate- Fabrication Award

Anaco is awarded the Most Improved TRIR Rate - Fabrication.

The Total Recordable Incident Rate (TRIR) is determined by taking the number of incidents occurred in a year's period which require medical treatment, restricted work activity, or lost time and multiplying that by 200,000 and dividing by the total number of hours worked at the facility during the year.  The Most Improved TRIR Rate is determined by calculating at year end, the TRIR rate for each of our foundries and looking at the percent improvement when compared to their previous year end TRIR.  The facility with the greatest percentage of improvement from the previous year is given the award. 

The same process as noted above is done for all other facilities which are not considered a foundry and the award is given for the most improved over their previous year's rate.