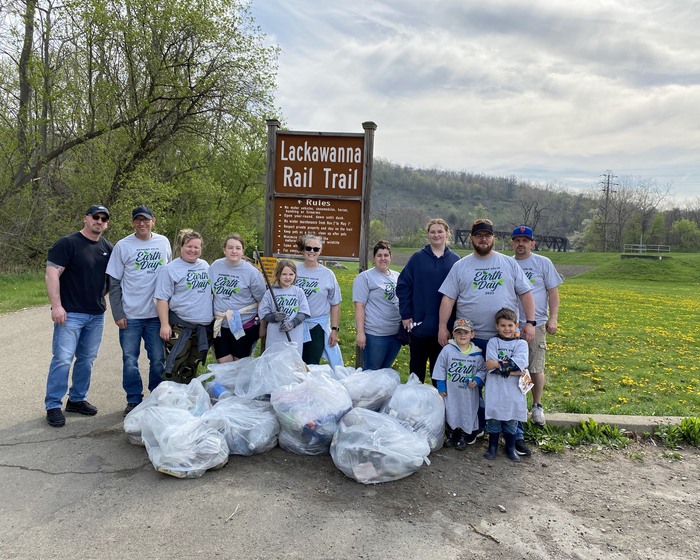 Kennedy Valve team members participated in the Earth Day Lackawanna Rail Trail clean up in Elmira, New York last Saturday. 

The Trail was built and is owned by the City of Elmira, but the Friends of the Chemung River Watershed help clean and maintain the paved trail in a volunteer partnership with the city. The 15-foot-wide trail follows the path of the former Lackawanna Railroad. The northern portion weaves through the city's Eastside industrial center via railroad overpasses. The southern section follows Newtown Creek and offers scenic views of nature and runs east of the Kennedy Valve facility.

Team KV was joined by their families and other members of the community for the clean up. 

Thanks to the KV participants for a great event!