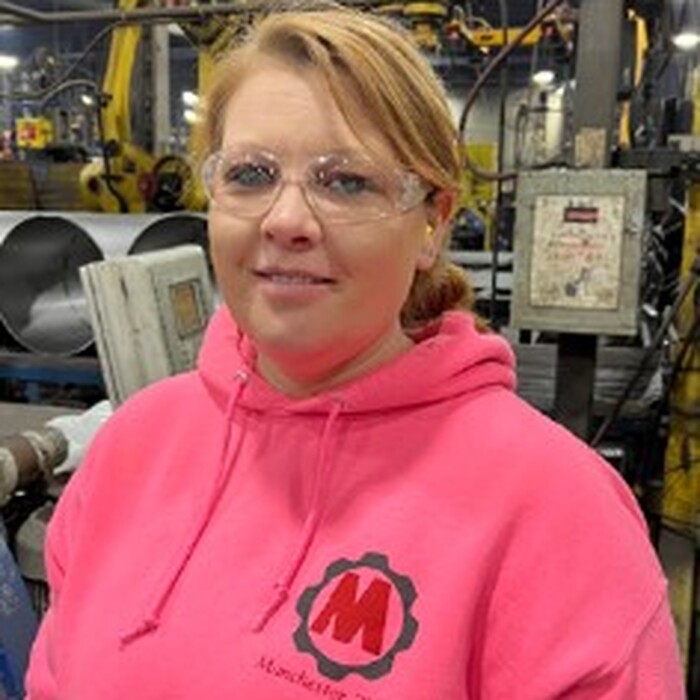 For more than a decade, Manchester Tank Quincy has hosted a t-shirt design contest to promote breast cancer awareness and to demonstrate solidarity in support of those affected by this disease. Proceeds from the sale benefit Blessing Foundation, a local non-profit that works to distribute grants, scholarships and assistance to area patients and their families in medical necessity and financial disability.
On average, around 10- designs are submitted for the contest and more than 200 t-shirts and hoodies are sold, featuring the winning design. This year, the winning design was created by Production team member, Heather Rudd! Thanks to Heather's creativity and the generosity of her fellow team members, the team raised over $5,000 to benefit patients in need on their healthcare journey.
This contest is an excellent example of building camaraderie among team members while giving back to the community. Thank you to all team members who submitted a design or purchased a t-shirt or hoodie, your generosity is greatly appreciated!